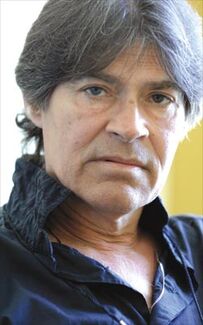 Jack Ketchum is the pseudonym for American author Dallas Mayr (born in Livingston, New Jersey on November 10, 1946). He is the recipient of four Bram Stoker Awards and three further nominations.
Many of his novels have been adapted to film, including The Girl Next Door and Red. In 2011 Ketchum received the World Horror Convention Grand Master Award for outstanding contribution to the horror genre.
from Stephen King – "Who's the scariest guy in America? Probably Jack Ketchum."
also from Stephen King – "Ketchum is, quite simply, one of the best in the business."
Ad blocker interference detected!
Wikia is a free-to-use site that makes money from advertising. We have a modified experience for viewers using ad blockers

Wikia is not accessible if you've made further modifications. Remove the custom ad blocker rule(s) and the page will load as expected.