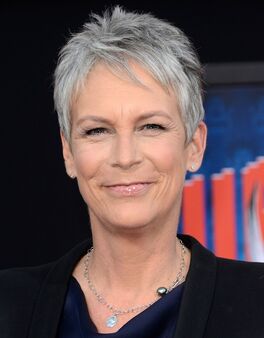 Jamie Lee Curtis, Lady Haden-Guest (born November 22, 1958) is an American actress and author. Although she was initially known as a "scream queen" because of her starring roles in several horror films early in her career, such as Halloween, The Fog, Prom Night, and Terror Train, Curtis has since compiled a body of work that spans many genres, and has won BAFTA and Golden Globe awards. Her 1998 book, Today I Feel Silly, and Other Moods That Make My Day, made the best-seller list in The New York Times. Curtis has appeared in advertisements, and is a blogger for The Huffington Post. She is married to actor, screenwriter, and director Christopher Guest, 5th Baron Haden-Guest.
Ad blocker interference detected!
Wikia is a free-to-use site that makes money from advertising. We have a modified experience for viewers using ad blockers

Wikia is not accessible if you've made further modifications. Remove the custom ad blocker rule(s) and the page will load as expected.