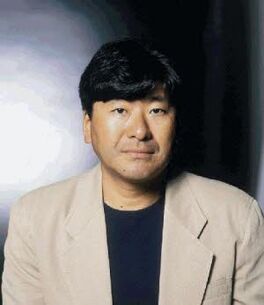 Koji Suzuki (born May 13, 1957) is a Japanese writer, who was born in Hamamatsu and currently lives in Tokyo.
Suzuki is the author of the Ring cycle of novels, which has been adapted into a manga series. He has written several books on the subject of fatherhood. His hobbies include traveling and motorcycling (hobbies found on the back of The Ring, 2002, Koji Suzuki). He is currently on the selection committee for the Japan Fantasy Novel Award.
His recent novel Edge puts the main theme on Feynman point.
Ad blocker interference detected!
Wikia is a free-to-use site that makes money from advertising. We have a modified experience for viewers using ad blockers

Wikia is not accessible if you've made further modifications. Remove the custom ad blocker rule(s) and the page will load as expected.