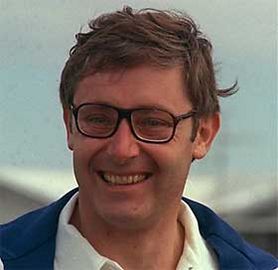 Peter Bradford Benchley (May 8, 1940 – February 12, 2006) was an American author, best known for his novel Jaws and its subsequent film adaptation, the latter co-written by Benchley (with Carl Gottlieb) and directed by Steven Spielberg. Several more of his works were also adapted for cinema, including The Deep and The Island.
Ad blocker interference detected!
Wikia is a free-to-use site that makes money from advertising. We have a modified experience for viewers using ad blockers

Wikia is not accessible if you've made further modifications. Remove the custom ad blocker rule(s) and the page will load as expected.