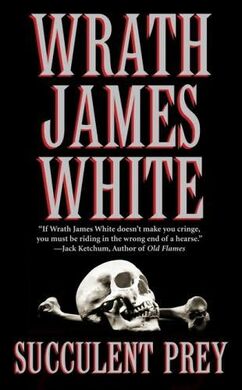 Succulent Prey is a horror novel written by Wrath James White and was published in 2005.
Description
Edit
Could serial killers be victims of a communicable disease? Fifteen years ago, Joseph Miles was attacked by a serial child murderer. He was the only one of the madman's victims to survive. Now he himself is slowly turning into a killer. He can feel the urges, the burning needs, getting harder and harder to resist. Can anything stop him - or cure him - before he kills the only woman he's ever loved? Or before he infects someone else?
Ad blocker interference detected!
Wikia is a free-to-use site that makes money from advertising. We have a modified experience for viewers using ad blockers

Wikia is not accessible if you've made further modifications. Remove the custom ad blocker rule(s) and the page will load as expected.