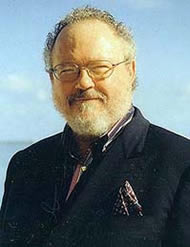 Thomas Harris (born April 11, 1940) is an American author and screenwriter, best known for a series of suspense novels about his most famous character, Hannibal Lecter. All of his works have been made into films, the most notable being the multi-Oscar winning The Silence of the Lambs which became only the third film in Academy Award history to sweep the Oscars in major categories.
Ad blocker interference detected!
Wikia is a free-to-use site that makes money from advertising. We have a modified experience for viewers using ad blockers

Wikia is not accessible if you've made further modifications. Remove the custom ad blocker rule(s) and the page will load as expected.