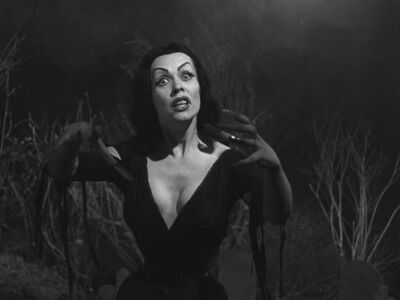 Maila Nurmi (December 11, 1922 – January 10, 2008) was a Finnish-American actress born in Petsamo, Finland, who created the campy 1950s character Vampira. She portrayed Vampira as TV's first horror host and in the Ed Wood cult film Plan 9 from Outer Space. She is also billed as Vampira in the 1959 movie The Beat Generation where she plays a beatnik poet.
Ad blocker interference detected!
Wikia is a free-to-use site that makes money from advertising. We have a modified experience for viewers using ad blockers

Wikia is not accessible if you've made further modifications. Remove the custom ad blocker rule(s) and the page will load as expected.